Welcome to
BioLogic Company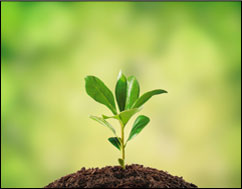 BioLogic has been producing and selling  beneficial nematodes since 1985. Nematodes are naturally occurring microscopic roundworms.  Some nematodes can be detrimental to your garden, while a number of beneficial nematodes can act as a safe and effective form of pest control.  Typically, the naturally occurring beneficial nematodes in your garden will be at populations too low to effectively control pests.  These numbers can be increased by treating the garden with BioLogic's high quality and effective products.   The nematode species produced by Biologic actively search out, infect and kill pest insects providing you with an all-natural and effective form of pest control.  BioLogic's beneficial nematodes are safe for people, plants and pets.  We also sell other biocontrol products including ladybugs and praying mantis egg cases for resale in reputable garden centers.
We are a family owned and operated company based in the USA. We have grown by delivering effective, reliable products at a fair price. You can trust us to deliver a high quality product that does what we say it will.
Please take a look around our site for more information on the biocontrol products BioLogic sells. We hope this site gives you the information you need to identify the right product for your pest problem. If you prefer, you can always give us a call for more personal advice and pest control guidance. We can be reached Monday- Friday, 9-5 EST all year long at (717)349-2789!
Visit the BioLogic Blog for tips, tricks and more great information on biocontrols, common pest problems and organic gardening!